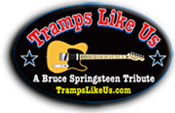 Tramps Like Us, who Bruce Springsteen's former producer and manager Mike Appel has called: "The GREATEST Bruce Springsteen Tribute Band In The LAND!" and who Music & Musicians Magazine has called "The World's Foremost Springsteen Tribute Band" is set to re-create yet another legendary and historic Bruce Springsteen concert in their continuing series of classic Springsteen concert re-creations...
If you missed what is now considered a classic legendary Springsteen concert from years past and wondered what it would be like to have been there in person, well you are in luck...
Tramps Like Us, is the FIRST and ONLY band ever to re-create Springsteen concerts in their entirety, receiving high praise from fans and media outlets alike, as well as selling out venues across the east coast in the process. Currently with 7 historic concerts in their repertoire and more on the way, come take a trip to the past with Tramps Like Us.
---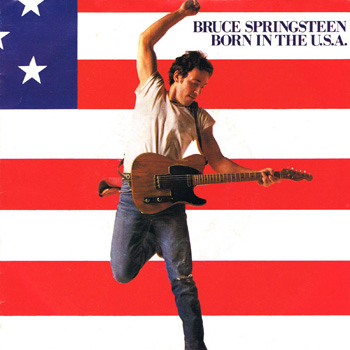 In their continuing series of re-creating classic and historic Springsteen concerts, Tramps Like Us, will be re-creating what has been dubbed: "The Last Great Show": The August 20th 1984 concert, which was the final show of Springsteen's historic 10 night sold out stand at Brendan Byrne/Meadowlands Arena in NJ.
This show featured the Miami Horns on "10th Avenue Freezeout" (later used on the Live 1975-85 set) and "Drift Away," which also featured surprise guest Little Steven Van Zandt, Springsteen's former guitarist and closest confidant. This was Steve VanZandt's first appearance with The E Street Band since his departure from the band a year earlier. Other highlights included "Pink Cadillac," "Growin' Up," and "Backstreets."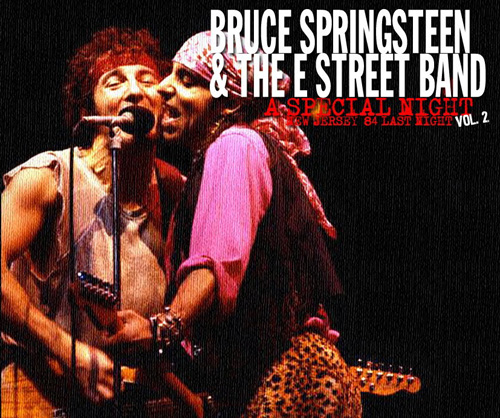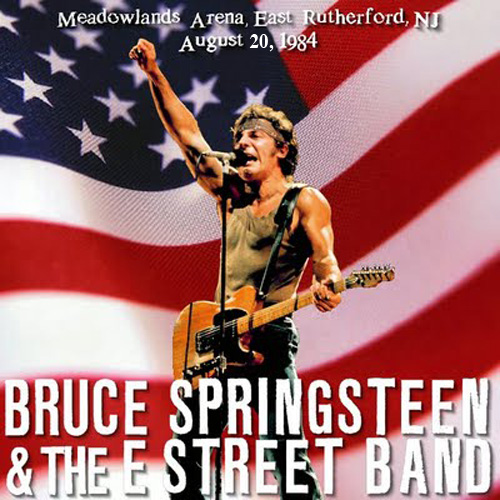 ---
About Tramps Like Us: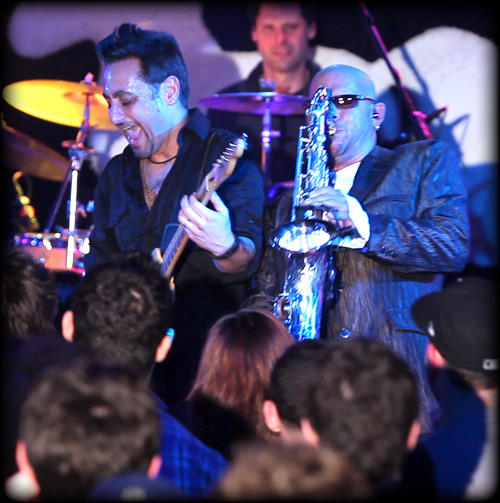 "If you're a big Bruce fan, you've probably seen tribute bands...
and the BEST of them all is TRAMPS LIKE US"
- E Street Radio / SIRIUS XM
Tramps Like Us brings more than 2 decades of road-tested musicianship that have won this band the hard-earned distinction of the planet's most revered Bruce Springsteen Tribute band. Rockers and ballads delivered with the raw intensity and swagger reminiscent of the Boss himself.
With a repertoire of more than 100 songs, Tramps Like Us has been dedicated to enjoying and sharing Bruce's music in a live setting. Unlike other "tribute" bands who attempt to impersonate or emulate their source in every respect, from looks to clothing to gestures, Tramps Like Us concentrates on the music itself. The group captures the Springsteen sound, and the true spirit and energy of the songs, as well as to delivering them with the passion and conviction of the Boss.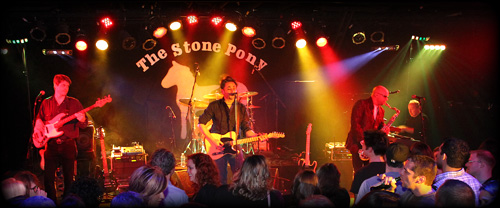 In keeping with the tradition of a typical Springsteen concert, Tramps prides itself on long and intense concerts, often playing 3.5 to 4 hour shows and at times without a break. Tramps has been able to cover up to 38 songs on any given night
"For almost 3 and a half hours, like a Springsteen concert from years ago, some of the Boss's best was delivered with raw energy and exceptional talent - The 3rd song of the evening was a version of Radio Nowhere that was so good if you closed your eyes you would have thought Bruce himself was in Phoenixville."- Phoenixville News MORE ON TRAMPS LIKE US HERE
---
Video from 8/20/84 at Brendan Byrne Arena

Video from 8/12/84 at Brendan Byrne Arena

TV Interview with Springsteen - Born In The USA tour