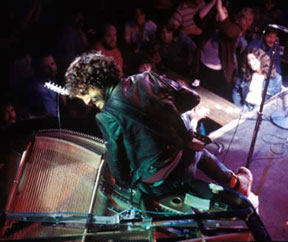 As Rolling Stone wrote... In August 1975, Bruce Springsteen and the E Street Band were booked to play ten shows at the tiny New York club the Bottom Line, near Washington Square Park in Greenwich Village. Springsteen was weeks away from releasing his third album, Born to Run, and his label, Columbia, invited more than 1,000 industry insiders to see what fans of the E Street Band's live shows had long known. As guitarist Steven Van Zandt says, "Blowing minds was routine for us. We had been doing it for ten years, and Bruce used all ten years of it in those shows."
The band played two shows a night during the course of five nights, and the career-defining gigs were breathtaking in their intensity, each its own raucous, life-affirming celebration.
"It was our coming-out party," Springsteen says. "And some sort of transformation occurred over those five nights. We walked out of that place in a different place."

---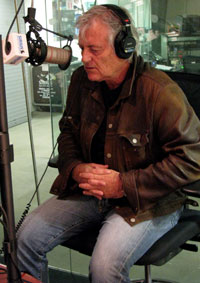 With a brief presentation and introduction by Mike Appel, Bruce's former manager and producer will kick off the night with a special introduction and Q&A session with the audience to set the scene for this special event as it was back on that historic night in 1975. Tramps Like Us will then take the stage to perform all songs and versions in order as was done that night. This is the second time ever that an entire Bruce Springsteen concert has been recreated... both times by Tramps Like Us. The first concert re-creation was the legendary September 19th, 1978 concert at the Capitol Theatre in Passaic, NJ. That show was met with rave reviews and was a COMPLETE SELL-OUT at BB KIng's in NYC. More info on that show HERE.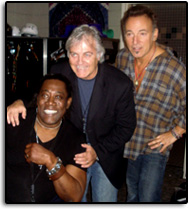 Tramps Like Us will perform an additional hour or more of Springsteen tracks spanning to 2009 following the 8/15/75 concert re-creation. Some of the additional tracks will be highlights from their Capitol Theatre concert re-creation. "Prove It All Night" with its amazing, extended, not-played-anymore piano and guitar solo intro, and the extended "Backstreets" with its rare "Sad Eyes" will be some of the selections that will be featured by request.
Submit your question for Mike Appel's Question and Answer session on-line by clicking HERE!
The February 11th Tramps Like Us concert re-creation show at BB KIng's in NYC was a complete sellout. Don't miss this next one!! Get your tickets now!

---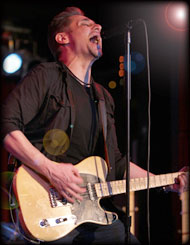 About Tramps Like Us: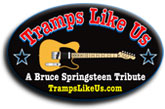 Bruce Springsteen's former producer & manager Mike Appel has recently called Tramps Like Us: "The GREATEST Bruce Springsteen Tribute Band In The LAND!" - LISTEN HERE
"If your a big Bruce fan, you've probably seen tribute bands... and the BEST of them all is TRAMPS LIKE US" - E Street Radio- SIRIUS XM - LISTEN HERE

Formed in 1990, with a repertoire closing in on 100 songs, Tramps Like Us has been dedicated to enjoying and sharing Bruce's music in a live setting. The group captures the classic Springsteen sound, and remains true to the spirit and energy of the music, while delivering them with the passion and conviction of the Boss. In keeping with the tradition of a typical Springsteen concert, Tramps prides itself on long and intense concerts, often playing 3.5 to 4 hour shows and at times without a break. Tramps has been able to cover up to 36 songs on any given night.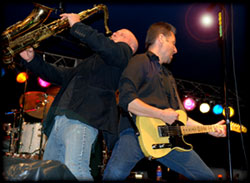 "For almost 3 and a half hours, like a Springsteen concert from years ago, some of the Boss's best was delivered with raw energy and exceptional talent - The 3rd song of the evening was a version of Radio Nowhere that was so good if you closed your eyes you would have thought Bruce himself was in Phoenixville." - Phoenixville News
MORE ON TRAMPS LIKE US HERE

---
A SPECIAL NIGHT, SPECIAL GUESTS, AND A SPECIAL OFFER FOR A GREAT CAUSE.
Thanks To Bruce, Clarence, Eric Meola, Mike Appel & Tramps Like Us!
When originally offered in late 2006, the limited edition of Eric Meola's photography book, Born to Run: The Unseen Photos, sold out quickly. Now, the LAST TWO of these photographic gems are in the process of being signed on the title page especially for this event by both Bruce Springsteen and Clarence Clemons and are being offered in an auction. Auction takes place prior to Tramps Like Us re-creation of The 1975 Bottom Line Concert at BB Kings in NYC on May 15, 2010. All proceeds go to support the The NJ Food Bank.
MORE INFO ON THIS SPECIAL AUCTION HERE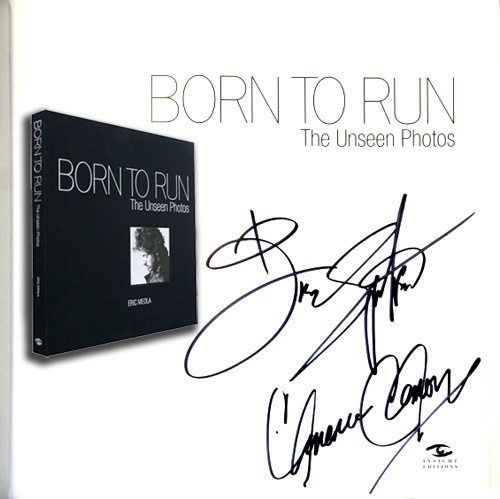 ---
Eric Meola: Photograher & Author.

BORN TO RUN: The Unseen Photos - By Eric Meola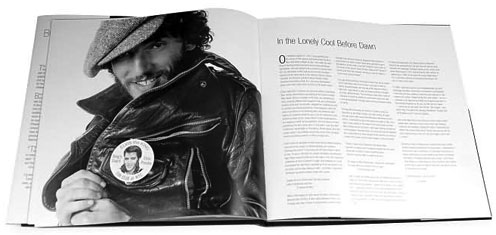 Come meet Eric Meola at BB King's on Saturday May 15. Get yourself a limited edition copy of his book BORN TO RUN: The Unseen Photos and have your copy signed!





The last Tramps show at BB KIng's was a complete sellout. Don't be left out, get your tickets now!


Advance Tickets HERE
---
Mike Appel:
Writer, Musician, Singer, Arranger & Producer.
The below article was taken from MikeAppel.com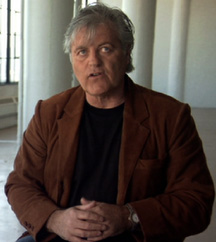 I started out writing, singing and performing in various bands. The guys that gave me my first big break were Hugo & Luigi. They were the producers of all Sam Cook's hits, The Lion Sleeps Tonight and they wrote Elvis' "Can't Help Falling In Love With You". Bruce Springsteen even sings that song. In fact, I went to lunch with Luigi only a few months ago. The first project I did for Hugo & Luigi was The Balloon Farm who had a Billboard Top 40 hit called "Question Of Temperature". I sung, played lead guitar, wrote and arranged it. I had also written several hits for David Cassidy and The Partridge Family. Doesn't Somebody Want To Be Wanted went to number one and sold well over a million copies.
I then went on to produce and write all the lyrics for Sir Lord Baltimore a power trio on Mercury Records. They toured with Humble Pie (Peter Frampton & Stever Marriott) and Black Sabbath (with Ozzie Osbourne). I then discovered Bruce Springsteen and produced his first three records and managed his career as well. I was largely responsible for getting him on the covers of Time & Newsweek in the same week. No one ever duplicated that publicity coup to this day.
I have completed a musical entitled "In The Shadows Of The King". The musical is broadly about how all of us young rockers, Bruce Springsteen, The Rolling Stones, The Beatles, Rod Stewart, myself to name a few were all trying to emulate Elvis after his first string of successes. However, all of us realized that if we were to make a name for ourselves we'd have to find our own original unique voice if we were ever to come out from the shadows of The King. It is also about everyone finding out what is unique about themselves and following that unique road wherever it takes them.
For more information on investing or finding out more about the musical, e-mail Mike Appel directly: mjjappel@si.rr.com
Visit Mike Appel's web site HERE
Mike Appel was recently a featured guest on E Street Radio.
The entire show can be heard on-line HERE
Listen to some of Mike's music HERE
Submit your question for Mike Appel's Question and Answer session at BB Kings on-line by clicking HERE!
---
The Week That Made Bruce Springsteen
By Ross Warner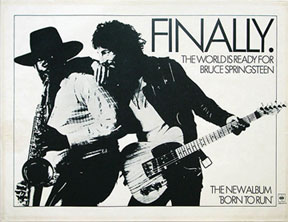 In the summer of 1975, Bruce Springsteen was backed against the ropes. His first two albums, Greetings From Asbury Park, N.J., and The Wild, The Innocent, and the E Street Shuffle, had been critically but not commercially successful. Jon Landau of Rolling Stone, who famously wrote in 1974 that Springsteen was "rock and roll future," had taken leave from his job to help him finish his third record. The album, to be named Born to Run, had kept Springsteen in the studio for over a year, and he knew it was his last shot at a breakthrough. But if it was to be his defining statement, he needed an audience to validate it. He got that audience with an electrifying ten-show stand at a 400-seat club in Greenwich Village called the Bottom Line. It would propel him onto the October 27 covers of Time and Newsweek simultaneously and mark a turning point both for his career and for rock music.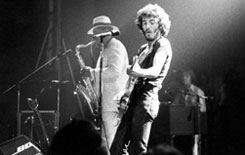 Having been "discovered" by John Hammond, who a decade earlier had brought a young Bob Dylan to Columbia Records, Bruce was predictably hailed as "the next Dylan" in 1972. Even though his first two albums didn't really sell, his incendiary live shows made him a cult favorite. Columbia executives hoped to use this magic to build a buzz for Born to Run. His official manager, Mike Appel was so convinced that Springsteen was ready for the big time that he originally tried to book him into Madison Square Garden, but he wasn't popular enough--yet. So his 10 shows took place over five nights at the Bottom Line, from August 13th to 17th.
Of the club's 4,000 seats for the run, Columbia wisely reserved 980 for the media, which had mostly been resistant to Springsteen up to that point. Dave Herman, a disk jockey at New York City's WNEW-FM, had refused to play Bruce's first record, offended by its heavy-handed promotional campaign, but he became one of Springsteen's many converts during the run. He told his listeners, "I saw Springsteen for the first time last night. It's the most exciting rock 'n' roll show I've ever seen."
READ THE ENTIRE ARTICLE HERE
---
Don't miss this one time special event on May 15, 2010. Tickets will be going fast, so we suggest buying in advance. Tickets can be bought on-line HERE.