---
---
Feb. 18th
Saturday
9:30pm




Looking for Great Food, Live Entertainment, Pool Tables, NTN games, Special acts & promos, giveaways…. and a great time? Come to Chicago Sams! .... We have a 120 foot bar with over 20 different draft beers on Tap along with Great Sports Bar Pub Food serving 70 delicious items 7 nights a week til 12 MIDNIGHT!

100 TVs (45 Big Screens) along with three (3) very distinct 100 sq. foot monster movie screens, all shown in Hi Def, Chicago Sams continues the 30 year tradition in Cromwell of bringing you every night of the week Entertainment providing the Best Acts from Maine to Maryland. Our state of the art stage and light show will make you feel as if you are in the show. All this can be found in a 10,000 square feet pure sports bar enjoyment atmosphere
---
March 4
Saturday
7pm

In honor of Sean's 50th Birthday and the 15th anniversary of September 11, 2001, we are bringing
Mardi Gras Back! Your donation and support of the SCMF 14th Annual Mardi Gras Ball will help the community to
remember the thousands of lives that were lost on September 11th.
---
March 25
Saturday
9pm

GRAND OPENING PARTY...
Sat. March 25 9pm
• Only $15 Admission Includes
• Free Drink Ticket
• Live Music By Tramps Like Us
• Free Giveaways
• Specials Throughout The Night!
---
SATURDAY APRIL 1, 2017


April 1
Saturday
7:30pm

Tramps Like Us, the #1 Springsteen Tribute band in the world, is bringing the magic and energy of 1984's "BORN IN THE USA" and its legendary world tour to the Stone Pony on April 1st! The band will play Springsteen's 15 times platinum best-selling album in its entirety, including its SEVEN Top 10 singles. Tramps will also be playing a selection of B-Sides and Outtakes from the Born in the USA Sessions of YOUR choosing! What do YOU want to hear when Tramps Like Us re-creates "BORN IN THE USA" on April 1st? The second set will be full of audience requests - bring your signs!
ADVANCE TICKETS HERE • ONLINE POLL HERE
---
SATURDAY AP

RIL 8, 2017


Bruce Springsteen's 2 greatest albums of all time - performed live on stage by The greatest Bruce Springsteen Tribute Band IN THE WORLD... TRAMPS LIKE US

April 8th
Saturday
8:00pm

Tramps will be performing the entire Born To Run album and The Born In The USA album in order in their entirety as well as some audience requests.
TICKETS HERE
---
---
May 12th
Friday
6pm

HONOREE: Robert D. Manfred, Jr.

The 10th Commissioner in the history of Major League Baseball 

6:00 pm: Cocktails and Silent Auction
7:00 pm: Dinner, Presentation, Live Auction, the music of Tramps Like Us.
CELEBRITY CO-HOST: Mike Bennett (WHUD's Mike & Kacey in the Morning)

To find out more, please reach out to 

info@hudson.wish.org

.
---
May 13th
Saturday
9:30pm




Looking for Great Food, Live Entertainment, Pool Tables, NTN games, Special acts & promos, giveaways…. and a great time? Come to Chicago Sams! .... We have a 120 foot bar with over 20 different draft beers on Tap along with Great Sports Bar Pub Food serving 70 delicious items 7 nights a week til 12 MIDNIGHT!

100 TVs (45 Big Screens) along with three (3) very distinct 100 sq. foot monster movie screens, all shown in Hi Def, Chicago Sams continues the 30 year tradition in Cromwell of bringing you every night of the week Entertainment providing the Best Acts from Maine to Maryland. Our state of the art stage and light show will make you feel as if you are in the show. All this can be found in a 10,000 square feet pure sports bar enjoyment atmosphere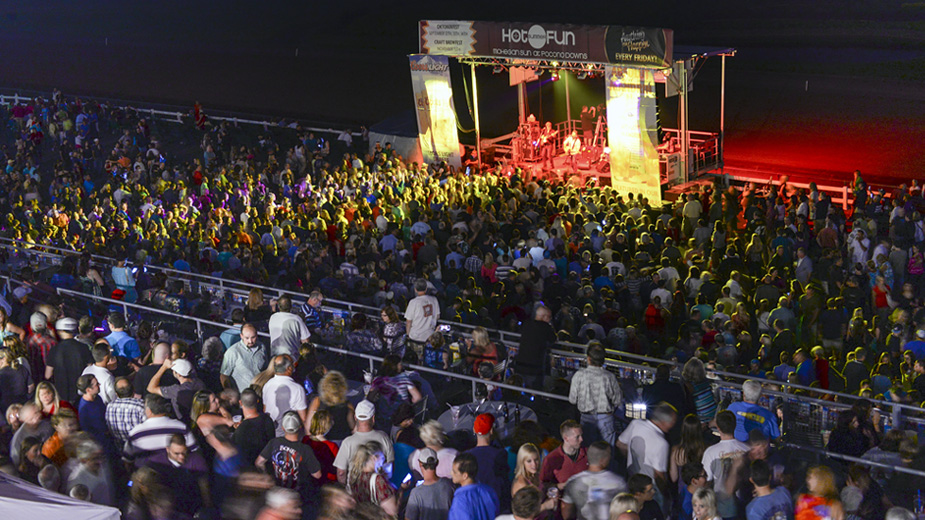 When NFL wanted a tribute band to represent the music of Bruce Springsteen for Superbowl XLVIII in New Jersey, they choose TRAMPS LIKE US to perform at the biggest single day event in the world!

Have Tramps Like Us perform at your special event.
Corporate Events / Parties

Country Club Events / Parties

Weddings

Bar & Bat Mitzvah's

Birthday Parties

Anniversary Parties

Bars / Night Clubs

Concert Theaters

College Parties

High School & College Reunions

Outdoor Festivals / Township Concerts

Fundraisers
Turn any regular party or special event into a unforgettable Rock n' Roll Extravaganza that will have your guests talking for years to come...