---
---
Sept. 1st
Friday
7:30pm

FOR IMMEDIATE RELEASE Hamden, Conn. – Aug. 17, 2017 -- Bruce Springsteen cover band Tramps Like Us will kick off Childhood Cancer Awareness Month with a free concert to benefit Connecticut cancer charities Circle of Care and Tommy Fund for Childhood Cancer. Last year, the event drew more than 15,000 people and they are returning to Hamden this year to help raise awareness and much-needed funds for children with cancer.
PRESS RELEASE HERE
CIRCLE OF CARE WEB SITE
---
Sept. 2nd
Saturday
7:00pm

Tramps Like Us is available for all types of private functions including corporate events/parties, fundraisers, weddings, Bar & Bat Mitzvah's, birthday and anniversary parties, as well as bar and concert venues.
CLICK HERE FOR INFO
---
Sept. 9th
Saturday
7:00pm

PRIVATE PARTY
NYC


PRIVATE

Tramps Like Us is available for all types of private functions including corporate events/parties, fundraisers, weddings, Bar & Bat Mitzvah's, birthday and anniversary parties, as well as bar and concert venues.
CLICK HERE FOR INFO
---
Sept 22nd
Friday
7:00pm

WASHINGTON TOWNSHIP SPRING/SUMMER CONCERTS
Events will be held at the Washington Lake Park James A. Yates Memorial Amphitheater. For cancellation info. go to www.townshipnj.com . For more information on events held at Washington Lake Park, please go to townshipnj.com. or call:
Lisa Collins 
Park Manager/Events Coordinator
Phone: 856-256-7903 

---
Sept 23rd
Saturday
7:00pm

2 Special shows:
7pm and 9pm
---
Sept 30th
Saturday
7:30pm

Come out to The Stone Pony to celebrate 45 years of the music of Bruce Springsteen at the venue he made famous!
Tramps Like Us will cover 1 track from all of his 18 studio albums followed by a second set of audience requests!
---
Oct. 7th
Saturday
9:30pm

100 TVs (45 Big Screens) along with three (3) very distinct 100 sq. foot monster movie screens, all shown in Hi Def, Chicago Sams continues the 30 year tradition in Cromwell of bringing you every night of the week Entertainment providing the Best Acts from Maine to Maryland. Our state of the art stage and light show will make you feel as if you are in the show. All this can be found in a 10,000 square feet pure sports bar enjoyment atmosphere
---
---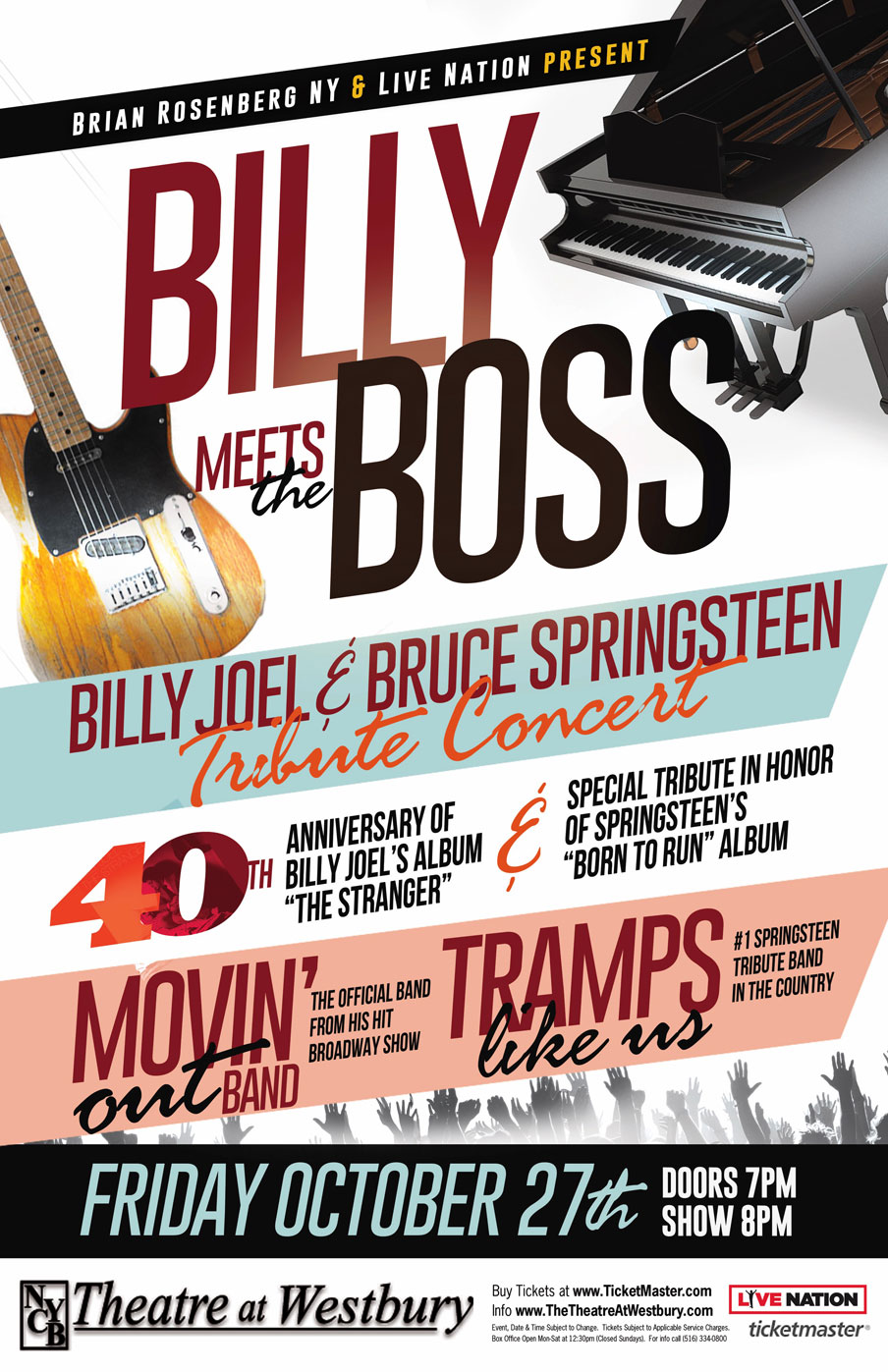 Billy Meets the Boss

A Tribute to 2 of the greatest American artists of ll time,
performing 2 of the greatest albums in Rock n Roll....
Tramps Like Us will be performing the Born To Run Album in order
Movin' Out will be performing The Stranger Album in order.
Both bands will be playing other classics as well!
DON'T MISS THIS SPECIAL EVENT!
Tramps Like Us: Hailed as "the world's most foremost Bruce Springsteen band" by Music & Musicians Magazine and acclaimed by former Springsteen manager Mike Appel and Sirius XM's dedicated Springsteen radio station, this New York act recreates the E Street experience in an overstuffed, intensely energetic set.

Wade Preston and the Movin' Out Band: this spot-on tribute to Billy Joel stars pianist/vocalist Wade Preston, who was handpicked by the Piano Man himself to star in the musical, Movin' Out, plus the Movin' Out band, which features members who've backed up the Broadway show and the real Mr. Joel
ADVANCED TIX AVAILABE HERE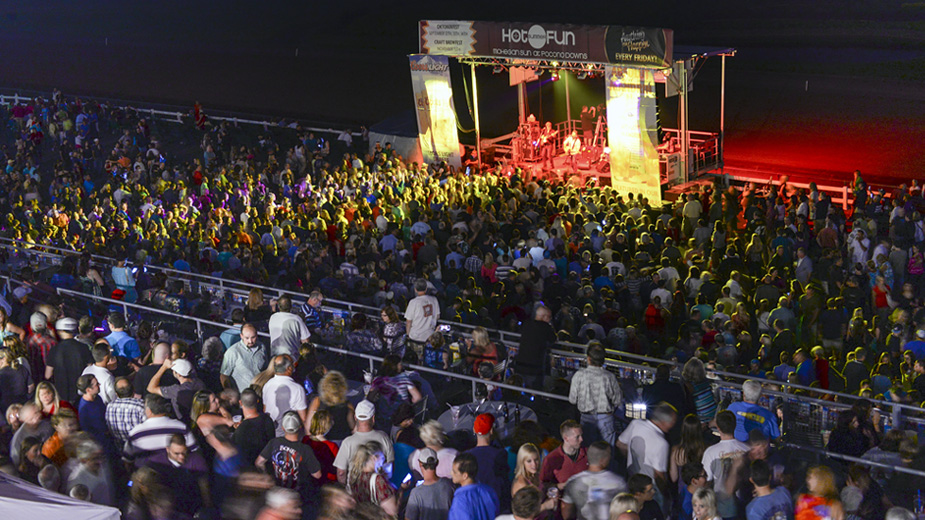 When NFL wanted a tribute band to represent the music of Bruce Springsteen for Superbowl XLVIII in New Jersey, they choose TRAMPS LIKE US to perform at the biggest single day event in the world!

Have Tramps Like Us perform at your special event.
Corporate Events / Parties

Country Club Events / Parties

Weddings

Bar & Bat Mitzvah's

Birthday Parties

Anniversary Parties

Bars / Night Clubs

Concert Theaters

College Parties

High School & College Reunions

Outdoor Festivals / Township Concerts

Fundraisers
Turn any regular party or special event into a unforgettable Rock n' Roll Extravaganza that will have your guests talking for years to come...